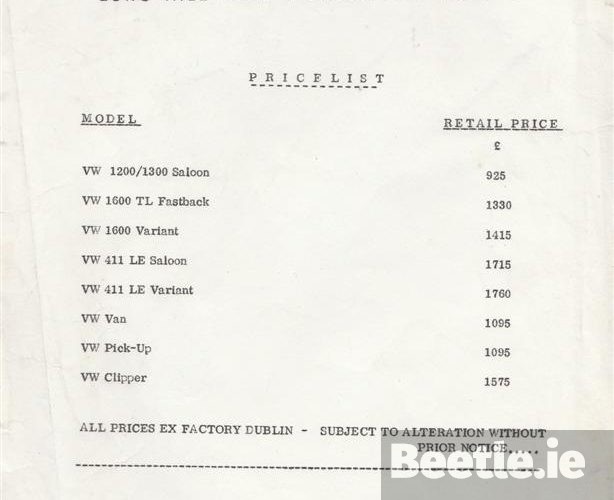 This set of documents have kindly been submitted by Herbie Graham. He got them from the old PJ Woods dealership in Clane, years ago.
They show pricing information from Volkswagen Distributors Ltd to the Irish VW dealers including discount structures. Of course at the time the buyer couldn't be privy to these figures as they'd be able to drive a harder bargain!
Interesting to see how terminology has changed over the years too: The term "Sliding Head" is what we call a sunroof these days! Also note the name "VW Clipper" on the 1970 price list. It was a name that was used very briefly for the early bay window microbus.
Also included is a bulletin issued by Volkswagen Distributors from May 1969 announcing the introduction of the new-fangled diagnostic system.
Submitted by: Herbie Graham