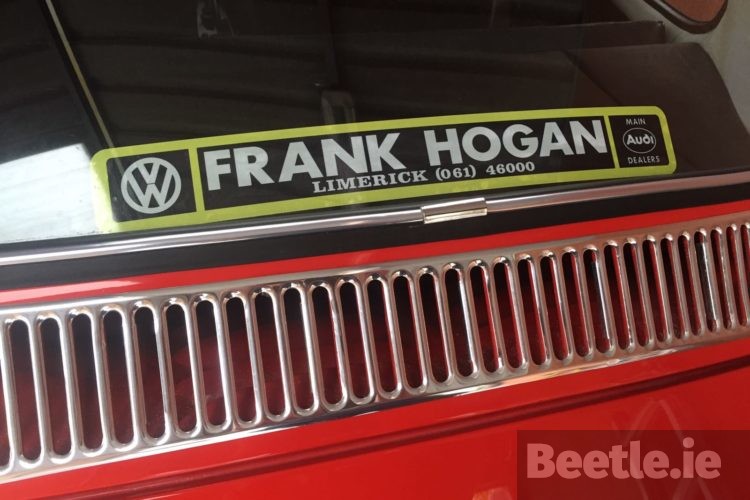 If there's one thing that (in my opinion) finishes a nice restoration job, it's a nice period dealer sticker. Either an accurate reproduction or even better: a slightly time-worn original!!
Here's a selection of dealer stickers spotted on VWs over the years. Some I have managed to recreate and have reproduced as a finishing touch for mine or friends cars.
If you have any more photos of VW dealer stickers or any other old Irish VW dealer paraphernalia, why not send them in?
Submitted by: Trevor Brady